Team
Nikhil Garg
Partner

---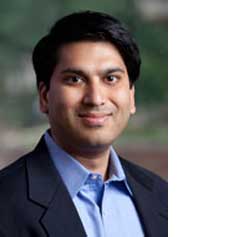 Nikhil Garg is a Partner with Black Coral Capital where he focuses on clean technology investments across venture capital, project finance and growth equity opportunities. In addition, Nikhil currently serves as a Director on the boards of OneRoof Energy and Clean Energy Collective and previously as an Observer on the board of Next Step Living. Nikhil has spoken at a number of industry forums on topics including emerging business models, solar PV, energy efficiency, energy and climate policy, and alternative investment structures.
Before joining Black Coral, Capital Nikhil was a member of Climate Change Capital's carbon finance investment team. There, he helped lead U.S. strategy development for a $1.0 billion private equity fund, the evaluation of low carbon project and technology investments and management of the project portfolio.
Prior to Climate Change Capital, Nikhil consulted for a leading carbon fund focused on opportunities in Russia and the CIS. In addition, Nikhil has worked in corporate venture capital and business development for Comcast and America Online where he invested in and developed early-stage technology-based businesses. Nikhil began his career as a management consultant with Bain & Co. where he advised industrial and technology clients on issues including M&A, process re-engineering, and product strategy.
Nikhil holds an MBA from the MIT Sloan School of Management where he was recognized with the McKinsey Award and a BS in Industrial Engineering from Stanford University.